Nature Connects is an award-winning, record-breaking travelling exhibition produced by
Imagine Exhibitions
. Now touring botanical gardens, arboretums, zoos, science centers, and non-traditional exhibition venues around the world.
"An incredible exhibition"
- Lonely Planet
"Bound to make visitors stare"
- Vogue
Wowing guests and breaking attendance records since 2012
Head on an inspirational and moving journey at Nature Connects® — an award-winning, record-breaking exhibition of art made with LEGO® bricks. The exhibition displays the work of acclaimed artist Sean Kenney—known for his incredible ability to create striking and expressive works of art using simple LEGO toys.
The larger-than-life sculptures in Nature Connects present a playful spin on traditional sculptural art—making it accessible to people of all ages and backgrounds. Using the beloved toy bricks as a medium, Nature Connects begs the question: just as LEGO bricks interconnect, how is our natural world interconnected?

Marvel at Sean's gravity-defying and astoundingly precise structures, and become inspired to explore their world in new ways. From the miniature majesty of a bonsai tree to the quiet serenity of a Koi fish; from the delicate suspension of a hummingbird on the edge of a flower to the ferocity of a fox on the hunt—Sean's art sparks a joyful sense of wonder in those both young and young-at-heart.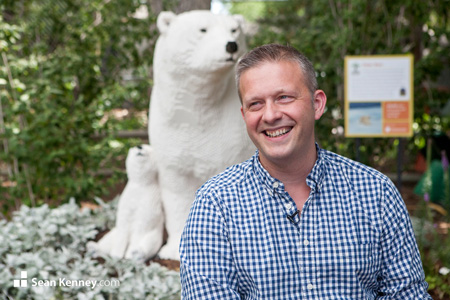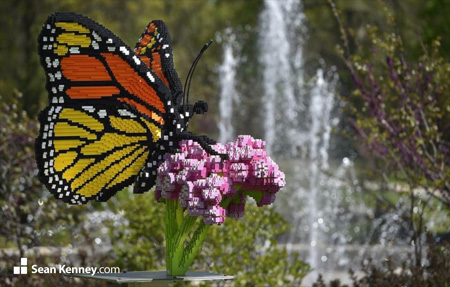 At times whimsical, gripping, and awe-inspiring, the exhibition will inspire budding artists, ecologists, and builders to dream big! Nature Connects has been driving attendance at botanical gardens, zoos, arboretums, and science centers around the world since 2012, and now Imagine Exhibitions is proud to be touring five sets of this popular show.
Tour schedule
2024
Animal Superpowers
at
Event Centre at LaSalle Landing
LaSalle, Ontario, Canada January 22, 2024 to April 6, 2024
Animal Superpowers
at
Topeka Zoo
Topeka, Kansas April 18, 2024 to September 9, 2024
Nature Connects
at
Discovery Park of America
Union City, Tennessee May 3, 2024 to September 2, 2024
Nature POP
at
Botanica Wichita
Wichita, Kansas May 18, 2024 to September 22, 2024
Animal Superpowers
at
Rochester Museum & Science Center
Rochester, New York September 27, 2024 to April 27, 2025
2025
Nature POP
at
McKee Botanical Garden
Vero Beach, Florida January 24, 2025 to May 4, 2025
Nature Connects
at
Franklin Park Conservatory and Botanical Gardens
Columbus, Ohio May 31, 2025 to September 7, 2025
2026
Nature POP
at
Fort Worth Botanic Garden
Fort Worth, Texas May 22, 2026 to September 7, 2026
Over 30 sculptures in all (click each for more)