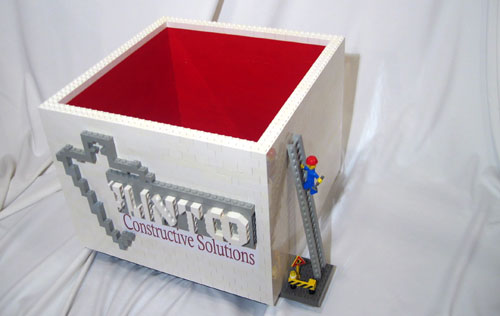 On Oct 27 2004, I received a request for a commission project -- the catch was that the client needed the model within 7 days!

Since the model was small and the construction was to be pretty basic in nature, I said 'why not' and dedicated my weekend to this project.

Flint Co, a construction company in Tusla Oklahoma, was having a dinner themed around the notion of "building blocks". They wanted me to build a large bowl with their logo on it -- they'd use it as a centerpiece on one of their tables, and fill it with "LEGO block candy".

I came up with the sketch (below), emailed it to the client, and began building within a few days!