I was asked to make a "quick little something" for a playroom that was being redesigned by
HGTV's
Bob and Courtney Novogratz, for an upcoming episode of their show
Home By Novogratz
. (Tune in later this fall to see it on the air!)
I didn't have a lot of time, but I was told the kids like Pandas and that the designers wanted something bold and graphical. And a little 3D. So, I present to you: "Mr. Pandaface". Hello, Mr Pandaface. You have quite a panda looking face there.
This is a slightly relieved mosaic; his face has a little bit of contouring and depth, just a few bricks, but enough to give a bit more shape to the face while still keeping it lightweight (for hanging on the wall) and classically simple-looking.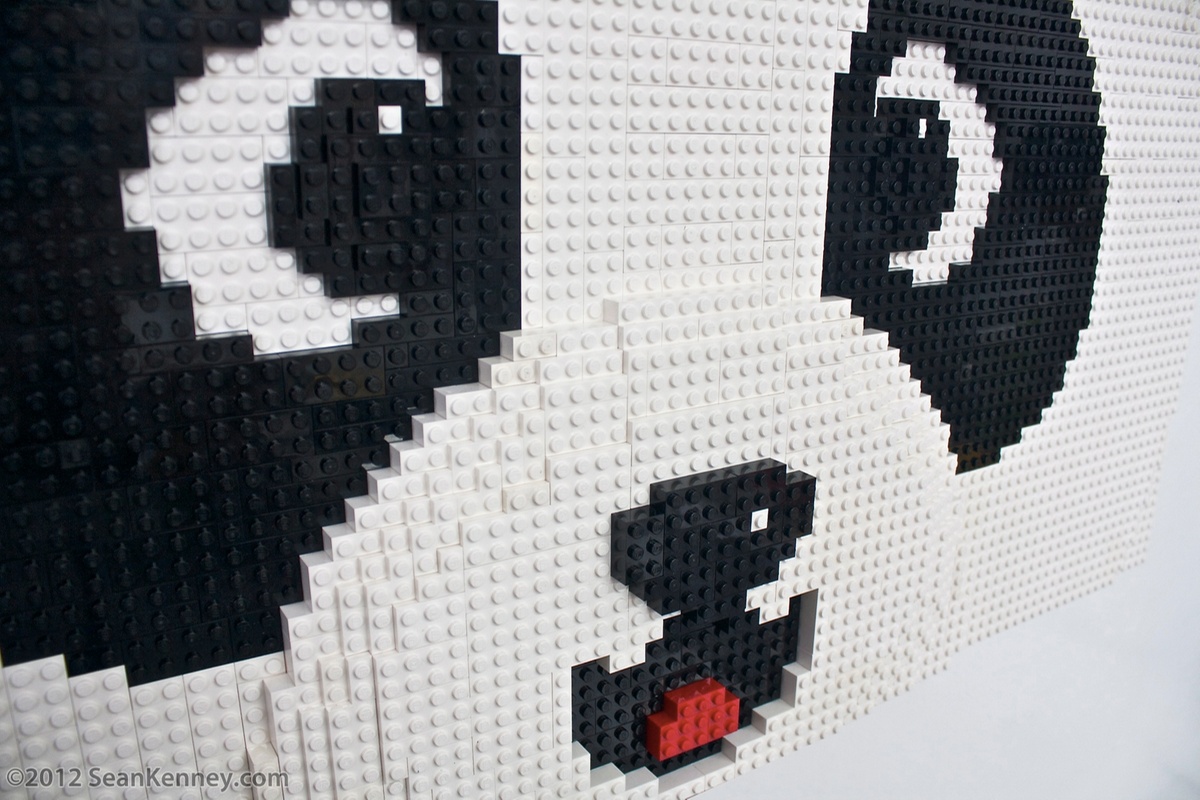 As always, my mosaics are hand-drawn (not computer-generated) and are often very cuddly looking.