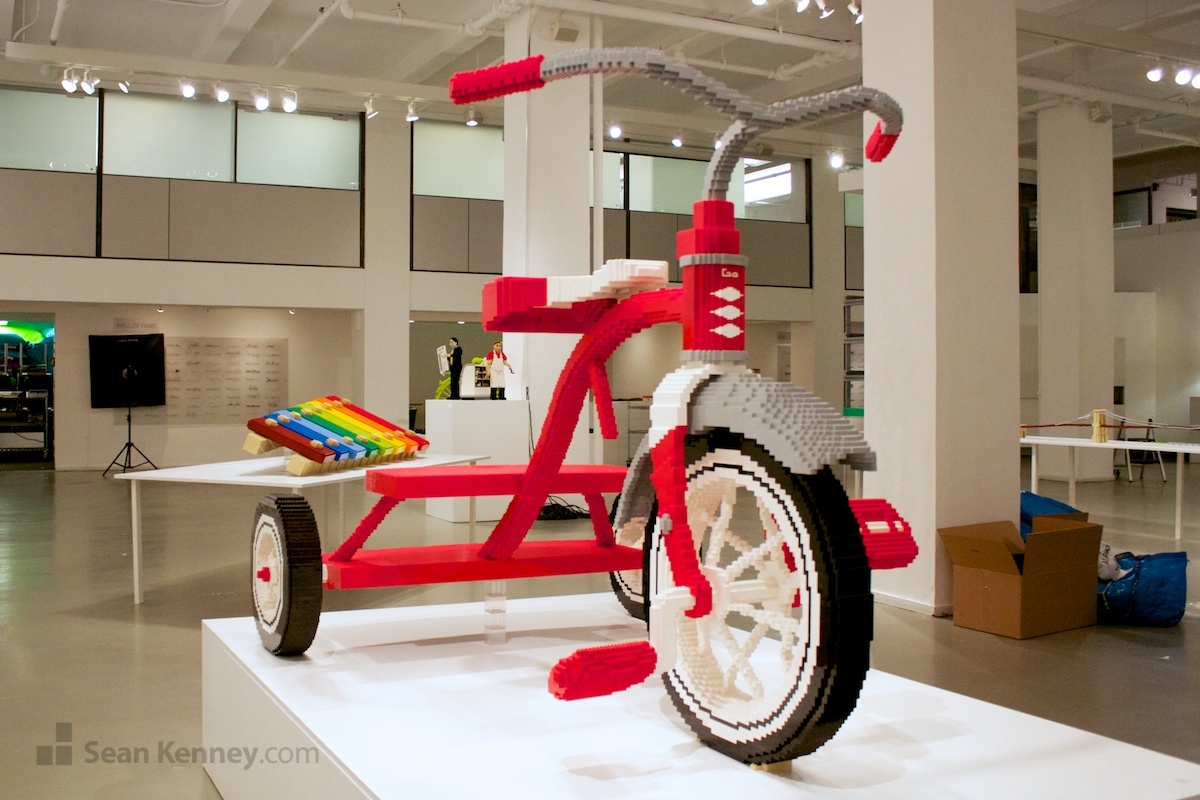 Part of a series of larger-than-life children's toys, this giant trike is over 7 feet long and contains 35,989 pieces.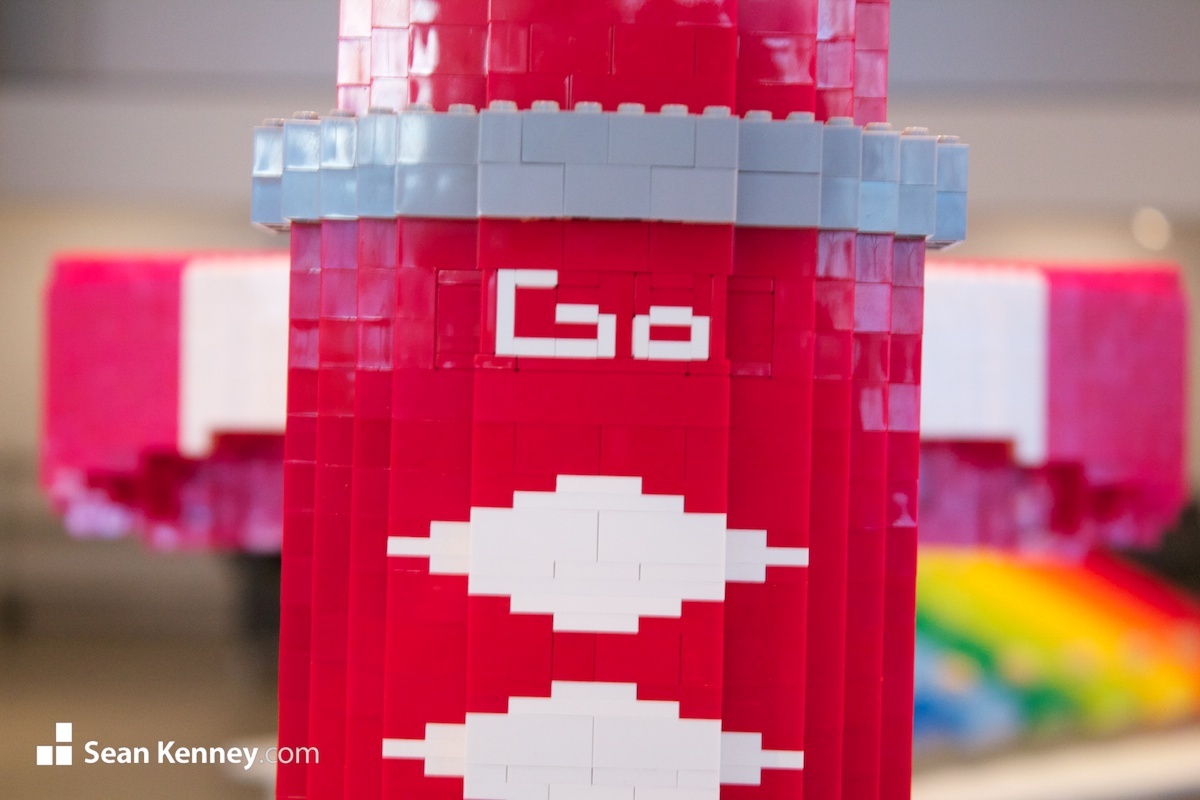 Under construction in my New York City art studio.
This sculpture is part of my art show,
Piece by Piece
, which premiered in New York City in March 2013.